Sorry, but your cart is empty
Type at least 3 characters ...
MJR MODELS & HOBBIES

From Scalextric To Collectibles
MJR MODELS & HOBBIES

Latest Scalextric Products
Latest Updates
BANK HOLIDAY - The shop is CLOSED on ALL Bank Holidays (England) - Thank You
We no Longer Sell/Service Remote Control Items
MJR Models & Hobbies
Thank you for visiting our online home - We hope you find what you are looking for.
If you do not see what you are looking for, then please call us on 01942 386790 or use the Contact Us page to request your item.
We do have an extensive UK Wholesale Network which is available to you too! So, let us know your needs and ask question(s) as to any current kit / product or future releases.
You may also contact us via social media on the MJR Facebook Page too, (give us a like?).
If you intend on visiting the shop in relation to specific items you have seen on the site, please contact us first so we can get things ready.
We look forward to hearing from you!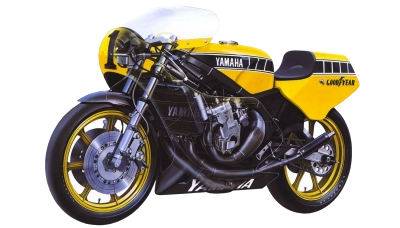 Our Notice Board
Space is at a premium - we cannot stock everything - but we are happy to help where / when we can.
We will be more than happy to help source your products for you and discount them as best we can based on trade prices we see / get!
We can also set aside items - upon request - to coincide with any visit to the shop you are planning.
Non UK / Oversea's visitors - We are happy to provide direct overseas shipping costs, based on volume, size, weight and value.
You will also benefit from a UK VAT rebate - Please just ask.
Testimonials
Received the cars and absolutely over the moon and wanted to say thank you, had some money issues a couple of years ago and had to sell my Daytona and regretted it ever since and didn't think I'd ever find one again, thank you for wrapping it up so perfectly and sending it so quickly, top top man 👊👍. Kind regards Joe
Love visiting MJR always help and advise on hand and phenomonal customer service.Cannot recommend enough.
Very helpful family run. Some amazing kits
Great shop very helpful staff
Very good shop lots of models and great service
Excellent shop, very helpful and reasonable prices
Great selection of scale models and accessories backed up with great customer service
Best model shop in the northwest possibly the uk 😁😁😁😁
Great choice for the modeller and good prices.
Brilliant place. Proper old school blast from the past. We'll worth a visit
The only place i now buy models from. Great service and value. The owners a top bloke Like
Impressive range, particularly strong on ships and tanks
Amazed at the range of Models, paints and equipment available here, a local Godsend for all model enthusiasts and hobbyists!
Excellent shop. Good and knowledgeable staff.
Great service. Mike and the team know theyre stuff and are more than happy to help you find what you need.
Great place to visit for all your modeling needs great service and price
Friendly staff very helpful know there stuff shop well stocked
amazing shop, helpful staff and great prices.... everything you need in a model shop.
Well worth a trip always good to see all at team Jolly a proper model shop with a friendly welcoming atmosphere.
Helpful friendly staff. Can probably get most things if you ask and reasonably priced.